YOur hometown attorneys
Dedicated to Excellence
From Personal Injury and Family Law cases to Criminal and Civil Defense cases, you can always rely on the experienced and knowledgeable attorneys at Lozano Law Offices, P.C. to help you.
Brazoria County Attorneys
Also Serving Throughout Texas including Galveston, Harris, & Fort Bend Counties
Legal issues can arise at any time in your life. From personal or work injuries to divorce and family issues, criminal accusations, traffic tickets, or civil disputes, your life can be disrupted, and become stressful, confusing, and uncertain. You may know little about the laws related to your particular issue, what to do, or how to find the help you need to resolve it as quickly and effectively as possible.
At Lozano Law Offices, we provide the local legal services you need when you suddenly face these types of matters. We are your hometown attorneys, making competent and compassionate legal representation available throughout our community and surrounding areas. You won't have to travel far to secure proven legal assistance when you need it. Our team has resolved thousands of cases for residents and business owners in the last two decades.
To facilitate your needs, whether they involve simple legal advice or complex representation in court, we offer affordable payment plans and services in English and Spanish.
Need legal help? Contact Lozano Law Offices to schedule a confidential consultation with a Brazoria County lawyer at (877) 427-5583 or by sending us an email on our contact form. Hablamos español.
Decades of Experience

When it comes to the law, you want experience on your side. The team at Lozano Law has over 3 decades of combined experience to help pursue the best outcome for your case.

Hometown Lawyers

Based in Brazoria County, we are familiar with the surrounding counties and can help locals have hometown representation.

Virtual Consultations Available

With most cases, time of the essence. That is why we offer virtual consultations to see if we are the right fit for your case.

Spanish Speaking Services Available

Our entire staff can assist you and your case in either Spanish or English.

Two Convenient Locations

We have two convenient office locations in Texas, Alvin and Manvel. Our Manvel office is located right by the Manvel City Hall and Municipal Court, making it an easy trip to handle any traffic violation case in Manvel. We Bring You a Team Approach
Whether your case involves divorce, child custody, car accident injuries, misdemeanor or felony arrests, real estate disputes, or other related legal problems, we work as a team to help find the right solutions for you.
We take the time to get to know you so that we can provide personalized service dedicated to your unique legal issue, needs, and goals. While family law, criminal law, and civil law matters can all fall under the same statutes and proceedings, we know that every case has its own individual circumstances and facts that differentiate it from others.
Our team is ready to help you with the following:
Call Lozano Law Offices Today
If you are facing any type of legal problem, we urge you to reach out to our team to schedule a time to discuss your needs with one of our trusted attorneys. Let us help you find the legal answers you need to effectively resolve your case as soon as possible.
Call us at (877) 427-5583 to get started today.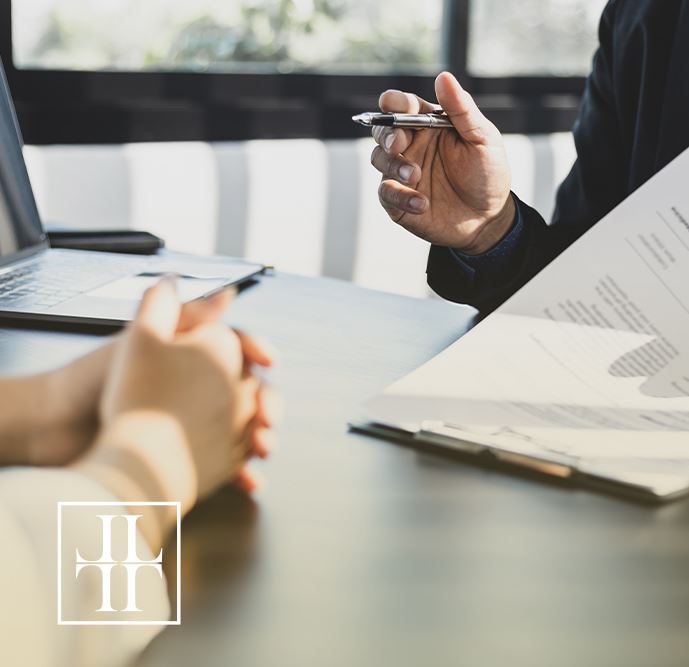 Testimonials
Hear from Our Former Clients
"Our case settlement exceeded our expectations."

We came to the Lozano Law Office because we needed help and we received all the help and more with our problem. We were updated regularly with regards to our case and we were always treated professionally.

- Joel C.

"Their professionalism and client contact was exceptional."

The attorneys at Lozano Law Offices, P.C. represented me on several matters including my car accident.

- Lilia F.

"These attorneys work hard to get great results!"

The whole staff is very caring & attentive. I strongly recommend this firm for your legal matters.

- Chelsey B.

"Best in town!!"

Juanita at the front desk is awesome!! She provided me with a lot of helpful information and was very attentive.

- Mario S.

"He was very kind and insightful."

Mr. Filgueria had handled all communications with the opposing counsel, removing all stress from me. The encroachment was removed. Case closed. I'm happy.

- Alberta H.

"I couldn't be happier with Sebastian's help."

He's an excellent attorney. His paralegals are very responsive and helpful. I recommend everyone that needs legal help to him!

- Bianca G.

"I will go to this lawyer every time! Thank you so much!!!"

Sebastian and his staff are amazing. Once they are on the case, you can let your shoulders relax, because they do not stop until your case is settled, to the best of their abilities.

- JC S.

"Lozano Law Office was exceptional!"

I for sure recommend Lozano office because they are very caring with the work they did for me.

- Maria A.